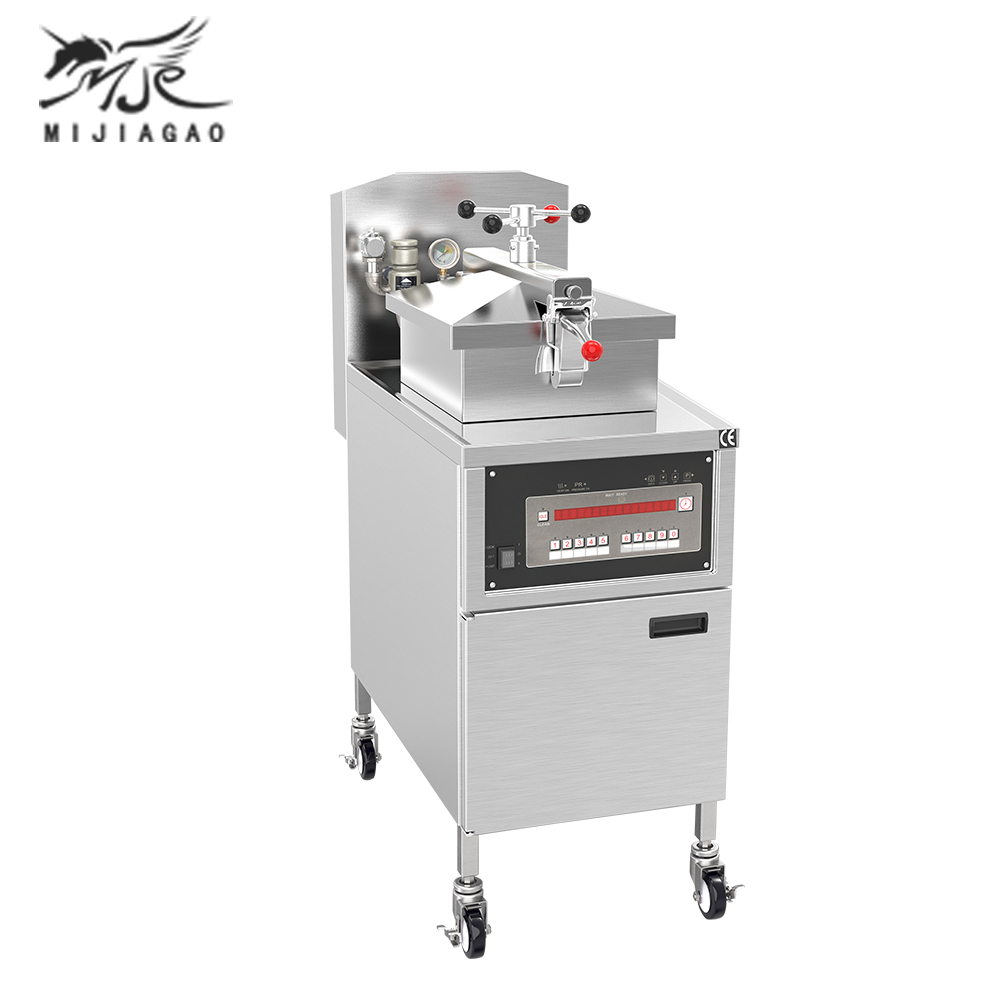 PFE/PFG series chicken pressure fryer
The most cost-effective medium-capacity pressure fryer available. Compact, reliable and easy to use.
● More tender, juicy and flavorful foods
● Less oil absorption and reduced overall oil usage
● Greater food production per machine and more energy-saving.
Overheating protection safety system is interlocked by the lock cover system with pressure regulator. Also has pressure regulator valve/ timer control, All ensure operator convenience and safety.
This style pressure fryer provides 10 programmable cooking profiles with built-in, adjusts cooking time dependent on size and temperature of load according to food needs.
Equipment is covered by manufacturer's 1 year warranty.
Electric/Gas pressure fryer PFE-800/PFG-800
● 4  chickens per load.
● Available in electric and gas models
● With Five sections of heating function, the Maillard reaction and caramelization reaction are more distinct. the food can get a better colour and lustre ,fragrance and flavour.
● The standard of temperature can be switched between ℃ and °F in panel.
● With oil filtration reminding ,when frying for set times, it will alarm to remind filtration.
● Equipped with thermal insulation, save energy and improve efficiency .
● Built -in automatic oil filter system ,easy to use and energy efficient
● The chicken fryer machine has a total of 10 storage keys 1-0 for 10 categories of food frying use.
●The computer digital control panel ,elegant,easy to operate,accurately control time and temperature.
● High efficiency heating elements.
●Shortcuts to save memory function, constant time and temperature ,easy to use.